All Major Platforms Covered & Unlimited Connections
The unbeatable advantage of using Windscribe VPN is the chance to run as many connections per license limit, as you want. Unlike other well-known VPN services, Windscribe VPN supports an unlimited number of secure connections.
The other VPN services, hitting the top 10, such as ExpressVPN, IPVanish, NordVPN, HotspotShield, Pure VPN cover 3 to 10 simultaneous connections at a time.
Just like its competitors Windscribe has dedicated apps for all major platforms such as Mac, Windows, iOS, Android, and Linux. What makes it stand out are extensions for popular browsers (Chrome, Opera and Firefox) and even apps for smart TVs.
If you don't mind going to through a quick manual setup, you can install Windscribe on a router as well.
You can download Windscribe absolutely for free. Naturally, the free plan comes with some limitations.
10GB data cap
10 locations
Windflix servers
R.O.B.E.R.T.
Add an Introductory Description to make your audience curious by simply setting an Excerpt on this section.
No data cap
60 locations
Windflix servers
R.O.B.E.R.T.
Windscribe is one of the most flexible and versatile VPNs regarding pricing what you can read in Windscribe review. With it, you can choose between, a monthly plan, a yearly plan, and even create your own. Besides, there's also a generous free plan. Let us take a close look at the available pricing plans and see which one will suit you most:
Free Plan. With it, you'll get 2GB of free traffic per month. If you provide the website with a valid e-mail, that will boost your monthly bandwidth to 10GB, which is quite impressive. Furthermore, users that tweet about this VPN will get additional 4GB of traffic. The free plan offers 14 server locations to pick from. However, it won't get you access to Netflix and other streaming platforms, because Windflix servers are only available with the paid plans.
Paid Plans. The monthly subscription will cost you $9; the yearly plan drops the monthly cost to $4.08 (with a total price of $49 and a 55% discount). 57 server locations, Windflix servers, and malware protection tool are included in the offer.
Build A Plan. With this option, you are free to hand-pick as many premium locations as you want and purchase them instead of a traditional plan. We recommend choosing the ones closest to you; each server costs 1 dollar (yes, Windflix servers are also available). Plus, with each server, you'll get extra 10Gb of bandwidth. To get unlimited bandwidth, you'll need to spend at least 2 dollars; as a bonus, the R.O.B.E.R.T. feature will come for free.
Static IP. A regular VPN IP is usually shared by many users, and sometimes, that can lead to the ISP blocking your actual IP. A Static IP, in turn, belongs exclusively to you, and can only be shared among members of your team plan.
Team Plan (Scribe Force). This package provides access to all locations, grants unlimited bandwidth, and allows centralized billing. Furthermore, with it, you can manage your team from one single panel.
There is a Money-Back Guarantee with Windscribe, but it only lasts for three days; and, you aren't allowed to use more than 10 gigabytes of traffic during the refund period. Compared to the industry standard of 30 days, this policy is rather disappointing. There are no free trials available as well, only a limited free plan.
On the bright side, various payment options are available. You can pay with credit cards, PayPal, and even Bitcoin.
Just like any other top-notch Virtual Private Network, Windscribe offers a choice between the best protocols – OpenVPN, SOCKS5, and IKEv2. This is important: while OpenVPN is the industry standard these days, IKEv2 is the default protocol with this service (it is the most secure solution right now).
AES256-bit encryption, AKA the Military-Grade encryption, will make sure you are well-protected. Moreover, during our tests, there were no DNS leaks, which is a huge plus.
Without getting into much detail, let us say that security is one of the strongest suits of Windscribe. It is just as good as in ExpressVPN, CyberGhost, and NordVPN.
R.O.B.E.R.T. Will Keep Malware and Ads At Bay
The company's trademark technology, R.O.B.E.R.T., is a smart tool that automatically kills any ads that come your way. Furthermore, it protects you from tracking services and even malware. It is quite versatile and is available with the free version. The critics are giving it the highest praise.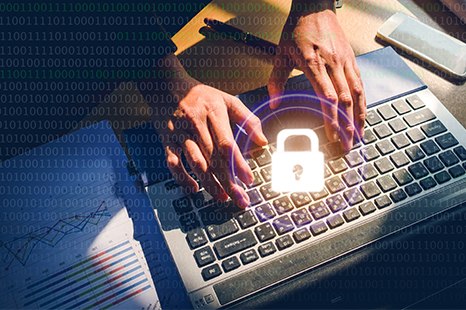 Canadian Origin: Should You Feel Concerned?
Canada is a part of the Five-Eyes alliance, which is bad news for privacy. But, as we've already learned, Windscribe doesn't keep any logs. That means they will have nothing to share with the governmental agents when they request your personal data. Some minor data is being logged; yet, it won't be able to hurt you in any way.
The list includes bandwidth, email address, and payment info. The bottom line is – while this VPN is not perfect regarding privacy, it still is a good choice.
A quick fact: Five-Eyes was established in the 40s, right after World War 2: the members of that alliance are obligated to share information. They are known to monitor the activity of their users around the globe and keep tabs on them.
Small Servers Network But Decent Speed
The relatively small number of available servers is the weakest side of this VPN. You'll only have 480+ servers in 57 locations (10 with the free version) at your disposal, which is nothing compared to ~5000 with NordVPN. That won't give you much "freedom" and will result in constant drops in performance. Furthermore, even those 480 servers aren't always available (you can check their status on the official website).
Our team of experts ran several tests and came up with averages for the US, the UK, and the EU. While Windscribe can't compete with the leaders of the race, it is still quite alright for most tasks. Besides, it switches between the servers in less than five seconds. Here are the results of our tests:
US Server:
Ping: 130-155
Download Speed: 30-40 Mbps
Upload Speed: 2-4 Mbps
UK Server:
Ping: 40-50
Download Speed: 17-22 Mbps
Upload Speed: 4-6 Mbps
European Server:
Ping: 80-90
Download Speed: 40-50 Mbps
Upload Speed: 5-7 Mbps
Suitable for Torrenting Fans
On the bright side, torrenting is officially available with Windscribe. That means there won't be any throttling. The sad part is – there aren't many P2P-friendly servers in the line-up. At the same time, the no-logs policy will make sure you won't get in any trouble with the law while downloading torrents. And for that, we give Windscribe the praise it deserves.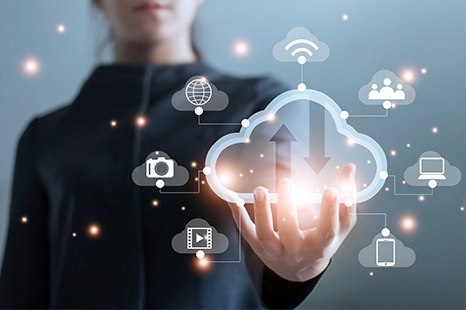 Will Get You Into Netflix
With streaming platforms introducing strict rules and blocking content based on geo-location, even the best providers fail at getting access. Windscribe is one of the few VPNs on the market that can get you in relatively easily. But, the regular servers won't be able to get you through. You'll need to pick the so-called "Windflix" ones for this task.
We tried that on different devices and different servers, and each time, the VPN managed to give us access. So, as long as you remember to use the right servers, you'll be alright. However, we have also to say that the limited number of servers can turn your attempts at watching a show/movie on a streaming service into a cat-and-mouse race.
The good news is – other platforms, including HBO, Hulu, and BBC iPlayer are also available with Windscribe.
On the official website, you'll find fantastic guides and an overwhelming FAQ section. With their help, the users will be able to solve most of their problems. Plus, there's also a chat-bot called Garry, and, according to the company, it boasts a success rate of 85% when talking to customers. While it is more than impressive, for some people, this "stone-age" support system might be a turn-off.
Besides, in our real-world tests, we were disappointed by its answers. For example, if you ask it why are there no active servers in a given location, the bot will give you a long answer about their server network but never a real solution/explanation. The outdated ticket system is also available, but it usually takes forever to get a response (up to a whole week). And even then you might not get the answers you're looking for.
User-Friendly Interface
The user interface is one of Windscribe's strongest points. It is very simple, friendly, and easy to navigate. Besides, as mentioned earlier, the VPN is available on all major platforms, including Linux. The download-installation procedure won't take more than five minutes, and all you'll need to do to activate the service is click/tap one single button. Switching between servers is also very easy.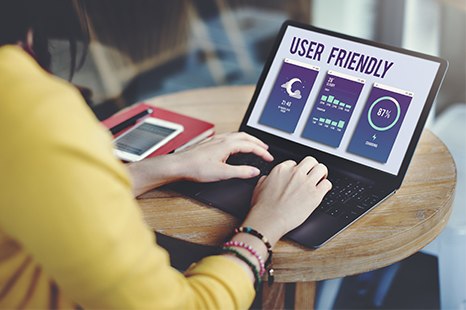 Is Windscribe A Good VPN?
Summing up, we want to say that while Windscribe is not the best VPN on the market, it sure does deserve your attention. True, people that put speed, stability, and customer support first, will be somewhat disappointed. But if torrenting, streaming and a friendly interface are what you're looking for, then you'll be pleased by this service. Moreover, it is quite affordable, and their unique custom plan offer is very appealing.